A team-of-three meeting industry experts specialising in event organisation, association management and hospitality services worldwide.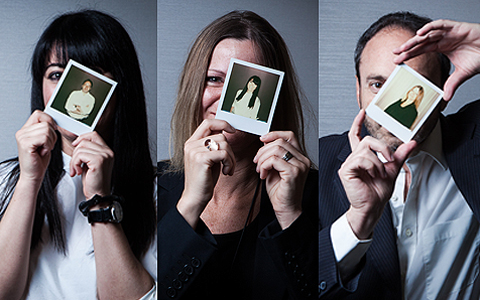 Our successful entrepreneurial backgrounds and wealth of knowledge have helped us serve many long-term clients, both in Europe and across the globe.
Our Clients
We work with a wide variety of organisations including professional associations, Professional Congress Organisers (PCO) and other meeting professionals and suppliers.
We always look forward to exciting projects and love a challenge.
Co-workers and long-time friends
We have a passion for our profession. We love solving strategic meeting challenges and help our clients create winning events for their audience.
Prior to founding Connected Concepts in 2010, we worked together at ICEO, a leading event management company based in Brussels.
Before Connected Concepts, Cristina held a senior position in communications, sales and business development working for European-based Professional Congress Organiser (PCO). Passionate about sharing knowledge, ideas and inspiration, she is also thrilled about the latest technologies and trends for meetings and events. Email: cm@connectedconcepts.eu Mobile: +32 474 23 26 92               […]

Cristina Munteanu

Owner/Managing Director

Before Connected Concepts, Cristina held a senior position in communications, sales and business development working for European-based Professional Congress Organiser (PCO).

Passionate about sharing knowledge, ideas and inspiration, she is also thrilled about the latest technologies and trends for meetings and events.

                           Photo:

www.dominikgajerski.com

Since 1999, Laurence has held diverse positions in congress operations, association management, sales and business development at several PCO companies. Before that, she has been working with international hotel groups for 5 years and, as food-lover, she has also run a top restaurant. Laurence joined Connected Concepts as an associate in 2013. Her senior executive […]

Laurence Reichelt

Partner

Since 1999, Laurence has held diverse positions in congress operations, association management, sales and business development at several PCO companies.

Before that, she has been working with international hotel groups for 5 years and, as food-lover, she has also run a top restaurant.

Laurence joined Connected Concepts as an associate in 2013. Her senior executive experience and extensive network of worldwide industry contacts has made her an invaluable asset to the team.

                          Photo:

www.dominikgajerski.com

Yves brings his own successful entrepreneurial background into our team's set of skills. He has more than 30 years experience in the hospitality and meetings industry. Beginning with hotel management, Yves was co-founder and managing director of Resotel (leading hotel booking agency), ClickWay (producing web and e-commerce solutions for events) and ICEO, International Congress & […]

Yves Szmir

Owner / Managing Director

Yves brings his own successful entrepreneurial background into our team's set of skills.

He has more than 30 years experience in the hospitality and meetings industry. Beginning with hotel management, Yves was co-founder and managing director of Resotel (leading hotel booking agency), ClickWay (producing web and e-commerce solutions for events) and ICEO, International Congress & Event Organizers (a successful PCO company).

A dynamic networker interested in all that relates to professional management, Yves currently presides over one of the Belgian chapters of APM (Association for the Improvement of Management). He is also on the executive committee of a social and cultural center in Brussels.

  Photo: www.dominikgajerski.com